Croatia
September 1 - April 15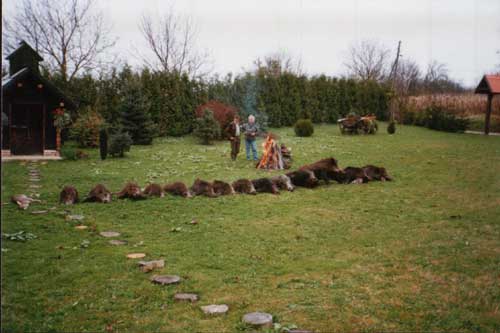 The hunting area is the private hunting ground Cesma, at about 40 minutes drive from Zagreb. This reserve is composed of 8000 hectares of woodlands and 650 hectares fenced. In the middle of the reserve a lovely hunting house is located, disposing of 20 single and double rooms. The concentration of wild boar is very high. 3-4 driven hunts are organized daily. Hunting is done from raised blinds, in order to avoid risks that this type of hunt might carry. Driven hunts are organized for groups of 5 € 10 people.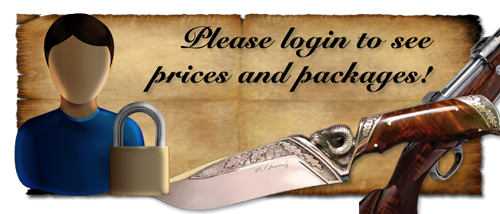 "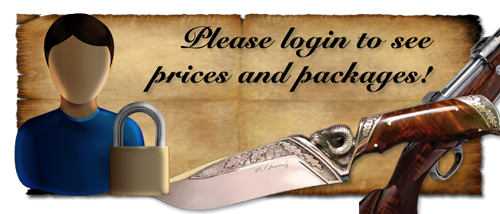 "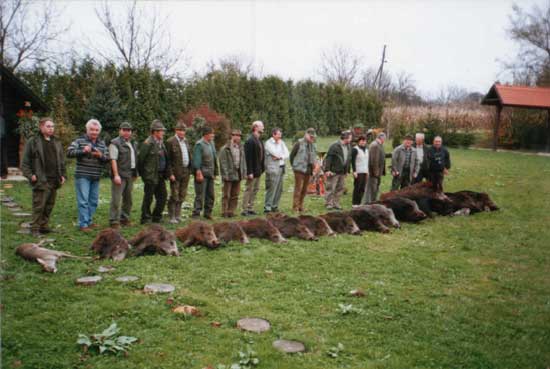 Assistance at Zagreb airport and transport to the hunting ground, lodging and full board at the hunting house for 3 days, 2 days driven hunts organization with driver and assistants, all transportation in the reserve, including up to 3 wild boar up to 40 kg (or minimum 10 shoots for hunter) first preparation of the trophies.
Flight to Zagreb, professional guide ( 60 EUR daily),Croatian hunting permit 60 EUR, tips (we suggest EUR 150/200 per hunter for staff and drivers), drinks and personal expenses.