Macedonia
November - March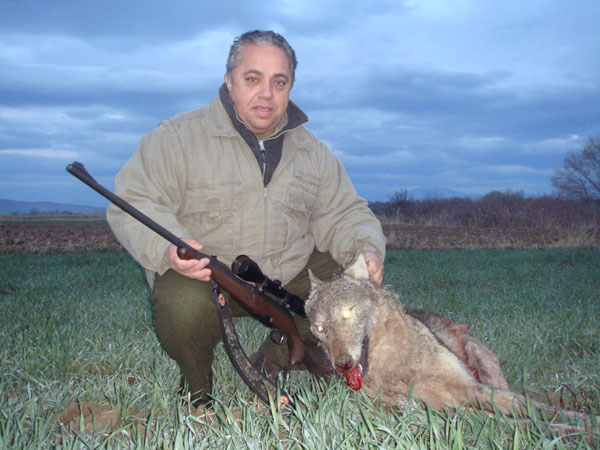 In Macedonia there is the largest wolf population in Europe, in the two reserves of Stip and Sveti Nikole only local hunters harvested over 200 wolves last year.
We offer you the possibility to hunt wolves in Macedonia in small driven hunts and still hunt by night in winter. Driven hunts are organized for groups of 4-6 hunters. Best period is January and February when they are in the breeding season and move about a lot.
In the evening you can hunt mouflons, wild boars, fallow deer and other animals in the reserve of Lakavica, where you will also be accommodated. We ask for shoot one animal from that if You like hunt wolf.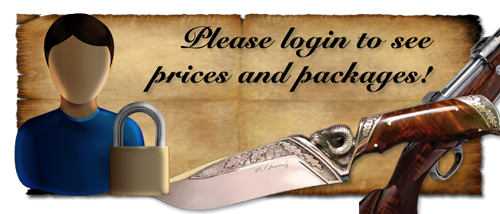 "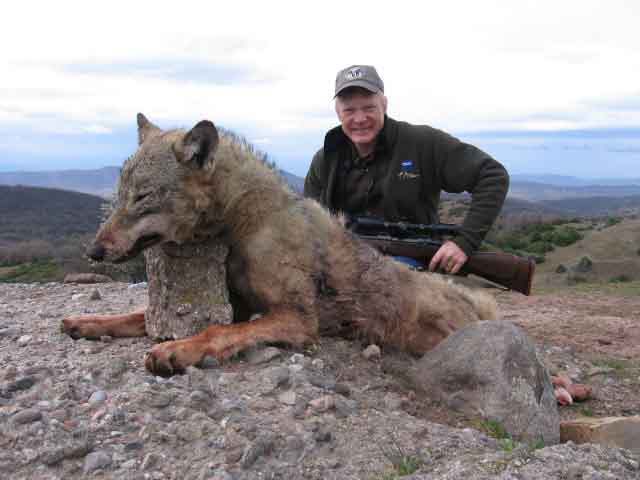 5 days stay, 4 days organization of the hunt, assistance of the local guides and staff, transfer in a 4WD from/to the airport of Skopje, full board in the hunting lodge in the reserve, first treatment of the trophy.
Air fares to Skoplje, professional guide € 80 daily, rifle import € 22, €preparation and measurement € 25/trophy, shoulder mount € 50, full mount € 100, tips, drinks and gratuities. Trophy transport with DHL 400 €. Night vision rifle rent € 100 per hunt, CITES permit € 400 each.
Trophy fees for additional animals in Lakavica :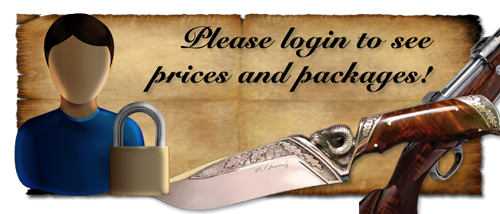 "